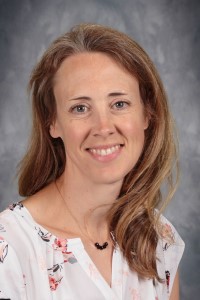 Welcome to Maple Grove where everyone grows! In August of 2011, Maple Grove Elementary officially opened its doors welcoming staff and students alike to our new facility. Due to the many environmental forward programs in place, Maple Grove has been designated as a LEED (Leading in Environmental Energy and Design) Gold Rated School. To receive this designation is a huge honor and one that we should be very proud of as a community.
Our school is very fortunate to have an exceptionally supportive PTO. Each fall they have a membership drive and sell Warrensburg Tigers apparel. The PTO is very involved with our school. They raise funds to help our teachers and students in a variety of ways. PTO supports our Field Day, provides science/social studies student magazines, educational resources, and grants for teachers. The PTO also provides library volunteers to help out in the Maple Grove library. If you are interested in becoming a member of this amazing group, please email maplegrovetigerspto@gmail.com.
Our school mission statement reads, "Maple Grove Elementary works together, learns together, achieves together." Our goal is to ensure that all of our students can gain the necessary knowledge and skills to be successful in life. With the support of our Maple Grove families, we are a growth-oriented learning community where students, staff, parents, and families are valued as full partners in their student's education. We strive to help our students reach their full potential.
Come one, come all to the best school year of all!
Mrs. Fleeman, principal